Women in Film & Television – Toronto is pleased to announce Jordana Aarons as the recipient of the 2023 WIFT-T Banff World Media Festival Scholarship. The scholarship provides one WIFT-T member with mid- to senior-management experience a full delegate pass to attend the Banff World Media Festival, June 12 – 15, 2023.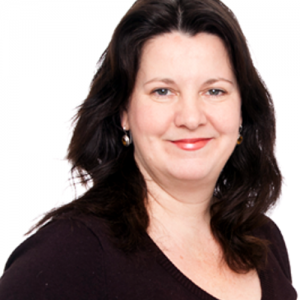 "We are thrilled to announce Jordana Aarons as this year's Banff World Media Festival Scholarship recipient," said Heather Webb, WIFT-T Executive Director. "Jordana is an accomplished producer and we know that she will take this amazing opportunity to the next level, transferring her creative talent into essential professional development and networking opportunities. We are grateful once again to partner with Banff for this exceptional opportunity afforded to women working in the screen-based industry with strong voices."
"On behalf of the Banff World Media Festival, we are thrilled to have the chance to partner with WIFT-T again this year," said Ferne Cohen, Executive Director of the Festival. "BANFF is a fantastic platform that provides incomparable opportunities for executives working in the entertainment industry. We would like to congratulate Jordana Aarons on this impressive accomplishment. We can confidently say the scholarship program is a great kick-off to a career in the content industry, and we wish Ms. Aarons the best of luck for her future endeavours."
The Banff World Media Festival attracts hundreds of delegates from a wide-ranging cross section of the television and digital media industries, creating an ideal environment to make important contacts, find production partners and green-light new projects. The festival also fosters professional development through numerous panel discussions, keynotes from industry leaders, Master Classes, critical case studies reviews, key strategy sessions and much more. The Banff World Media Festival Scholarship supports WIFT-T's mandate to provide opportunities for members to connect, learn and advance their careers.
Jordana Aarons was selected through an in-depth application process that included consideration of her projects in development and her strategic plan for BANFF.  She has an exciting and diverse slate of projects that she is currently working on. One of the projects Jordana will be bringing to Banff is Needles, an 8-part series based on William Deverell's best-selling novel. Jordana hopes to make important connections with domestic and international broadcasters and distributors and we are thrilled to assist her with her goals.
"It is such an honour to receive the Banff World Media Festival Scholarship," said Jordana Aarons. "This will be my first year at Banff. Attending will be instrumental in my career development and provide the forum to connect with industry professionals that can help move my projects forward. I am deeply grateful for the opportunity and am looking forward to representing WIFT at the festival.
Jordana Aarons is a former resident of the Canadian Film Centre Producer Lab, the National Screen Institute's Totally TV & Features First programs and the WIFT-T Development Incubator. Jordana has produced award-winning dramatic and documentary films, TV programs and web series that have been broadcast, released theatrically and screened at over 100 film and TV festivals, including Sundance, TIFF, Berlin, CBC's Documentary Channel, to name a few. Highlights of Jordana's works include Tongue Bully, Adam Avenger, The Antarctica Challenge, Wakening, and The Archivist. In 2023, Jordana produced the short film Detention, a teen-zombie-thriller by Will Pascoe, the PSA No Free Ride, directed by Bruce MacDonald and was the supervising producer for Season 3 of the Canadian Screen Award winning hit series Ruby Skye P.I. Just finishing post-production is the ROPEd, a film based on the Margaret Atwood poem "Half-hanged Mary."