Veteran CBC-TV reporter Terry Milewski has announced his retirement.  The senior Ottawa correspondent made the announcement on Twitter on Monday.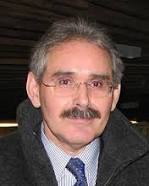 "Small news: I gotta go. After 38 years at CBC, I'm retiring.  Still gonna show up often on air and online, so not going cold turkey but…" he posted.
According to his bio on the CBC website, Milewski has worked in 30 countries over 30 years with the broadcaster.
His career achievements include setting up "The National"'s  bureau in Jerusalem and becoming its first Middle East correspondent.